Groundnut Kernels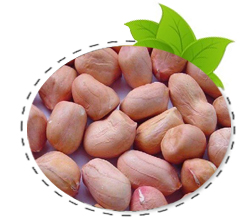 India is one of the largest producer and exporter of Groundnut in the world. It is consumed as Raw, Blanched and its oil is used for cooking. In India, it is mainly grown in the regions of Gujarat, Karnataka Andhra Pradesh and Tamil Nadu.
There are mainly three varieties of Indian Groundnut Kernels: Java Type which is round and pinkish, JL Type which is long and pinkish and Bold Type.
Java Type :  It has a light pinkish colour and available in sizes of 45/50, 50/55, 55/60, 60/70, 70/80, 80/90 counts per ounce and other small counts. The smaller count has nice market in Indonesia, Phillipines, Malaysia, etc and is used for crushing.
JL type :  It is light pinkish colour and is in long shape than Java. It also finds its market in Far East and Europe.
Bold Type :  This variety is Reddish in colour and has a sweet taste and is available in bigger sizes of 38/42, 40/45, 45/50, 50/55, 55/60, 60/70 and 70/80 counts per ounce. It has a good demand in European and CIS countries.

Sesame Seeds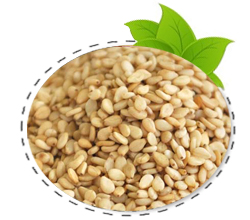 India is the Largest Producer of Sesame Seeds which is rich in Proteins, Carbohydrates and Nutrition. It is used in Confectionary, Bakery Industry and is also known for its medicinal values. Sesame seeds is exported as Natural, Hulled, Roasted and in Oil form.
Natural Sesame seeds:
There are wide varieties of sesame seeds grown in India and are exported to the different parts of the world. The varieties of Sesame seeds grown are as under:
a) White Sesame seeds: This is the major variety of Sesame seeds grown in different parts of India like Gujarat , Rajasthan, Madhya Pradesh, Uttar Pradesh , Assam , Andhra Pradesh and Maharashtra . It is one of the major traded Oilseeds for making of Tahini.
b) Black Sesame Seeds: It is grown in the state of Gujarat
c) Brown Sesame seeds: It is grown in the state of Andhra Pradesh and Karnataka. Its majorly exported as Crushing sesame seeds for the higher percentage of Sesame oil and low cost.
d) Golden Yellow Sesame Seeds: It is grown in some parts of Gujarat and is also exported to various destination.
Specification:
Oil Content: Min 48 %
Free Fatty Acid: Max. 1%
Hulled Sesame seeds :
 The Natural Sesame seeds is processed and the skinless bright white sesame seeds is Hulled Sesame seeds. It has been classified on the type of drying process after hulling i.e. Sundried and Mechanically Dried.
The material is also available after making it Sortex which increases the purity and the uniformity of the colour of seeds.
Roasted Sesame seeds :
The Sesame seeds are also exported after Roasting to provide it a crispy taste. Also Oil is extracted from the Roasted Sesame seeds and is exported for its taste.

Safflower Seeds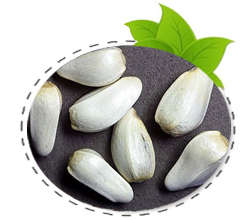 Safflower, Carthamustinctorius L. is a thistle-like herb belonging to the family Asteraceae or Compositae. Safflower flowers have been used in preparations of ayurvedic medicines in India and also merit mention in European and Japanese pharmacy.
India is the largest producer of safflower (2.0 lakh tonnes) in the world with highest acreage (4.3 lakh hectares). It is mainly grown in Maharashtra, Karnataka and parts of Andhra Pradesh, Madhya Pradesh, Orissa, Bihar, etc.
Safflower Seeds is widely used as Bird feed.

Niger Seeds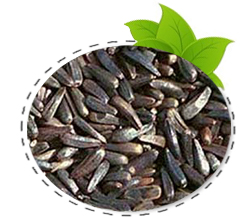 Niger is an oilseed crop that is produced from Guizotiaabyssinica. Niger seed is high in oil and protein content. The seeds are used for wild bird feeding. Niger is grown for its seeds which yield a yellow, edible semidrying oil with little odour and a pleasant nutlike taste.
The oil is used in cooking, oil lamps, soaps, and paints; the pressed cakes are used for livestock feed; and the seeds are fried and eaten or used in chutneys or as a condiment. Niger seed sold as birdseed is heated to prevent it from germinating.

Castor Seeds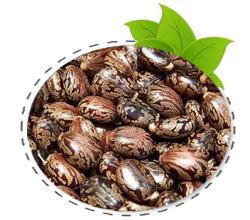 Castor Seeds is one of the commodities where India enjoys it supremacy as far as production and exports is concerned. India accounts for the 60% of world production. Around the world castor seed is cultivated because of commercial importance of its oil.