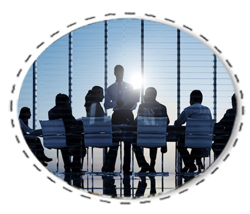 We, at MBM Trade-Link Pvt. Ltd., believe that QUALITY is that aspect of business where there can never be a compromise. We have a competent QA team to carry out the inspection functions. This is to ensure that every consignment that goes out from our premises is a zero-defect product.
Sourcing From the Farms
The company sources all the products from the rural markets in India and in some cases, directly from the farmers as well. We normally purchase all ommodities from harvesting Area (known as "MANDIS') from all over India. The goods delivered to our Warehouse are stored in ideal conditions. The proximity of our warehouse to the port helps in making shipments quickly and safely.
Processing & Packing
The goods are then processed in the company's state-of-the- art processing house and stuffed directly into the container at the warehouse. Our processing facility (Capacity 3000 kg/hr) has been set up by M/s. Goldin India Pvt. ltd. (Designed by a US Company to meet US standards). These machines are used to carry out the various processes of Cleaning and Grading. These machines can process the goods to achieve up to 99.98% purity
 Our Warehouse, Processing and Cleaning Unit is situated close to the port. It is well connected by Road, which facilitates faster delivery of goods to our Warehouse from all parts of India. The containers are sealed at the warehouse itself and then directly loaded on the vessel. This eliminates multiple handling and the product maintains its freshness.
Experienced Management
Mr. Chandan Jain, Chairman & Managing Director (CMD)
In his role as the CMD, Mr. Chandan Jain is responsible for overall strategic direction, performance, and the overall functioning of the company. He has over 40 years of experience in the foods industry encompassing various aspects of the business like sourcing, processing, finance and international sales.

Mr. Chirag Jain, Jt. Managing Director
Mr. Chirag Jain brings in a freshness of approach and the exuberance of youth to the business. He is responsible for the day-to-day functioning of the business – sourcing, operations and client servicing.